previous: pinnacles
next: shoes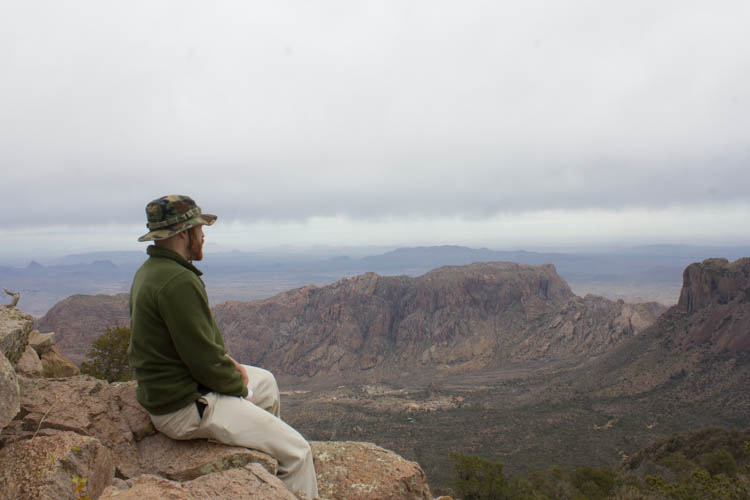 emory
My longest day of hiking in Big Bend began with a (fairly) early rise, and an MRE for breakfast. My pack was heavy with water, and so I didn't want to bring a stove or cooking supplies. I broke camp and was on the trail by 8:40.
After about 3 hours of somewhat steep but easy hiking, I summited the highest mountain in the park, Mt. Emory. I spent about 30 minutes enjoying the view and scrambling around on the spires of rock that are the very tip of the mountain. It was time for a long hike out.
I made my way down and then back up some, heading to the south rim of the Chisos mountains. When I arrived at about 1:45, I was rewarded with the most beautiful views of the entire trip, which I enjoyed with a long pause for food and photos.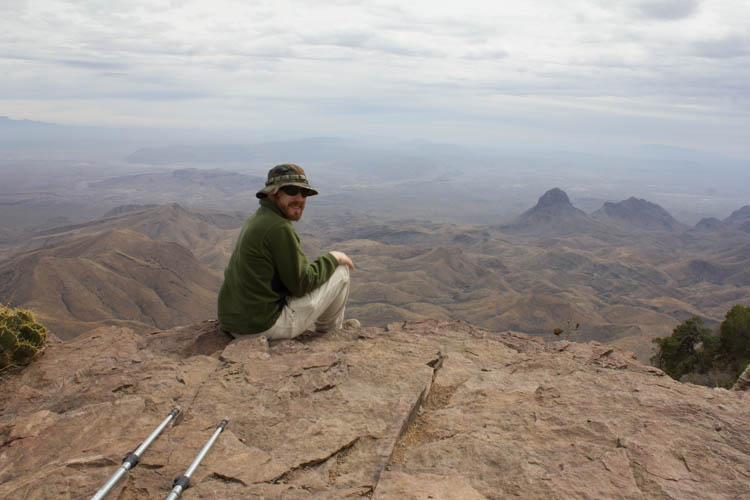 The rest of the day, I walked down about 7 miles of easy, gently descending trail. I reached the truck at about 6pm. I moved to a campsite and turned in.
I was fascinated by the beautiful century plants, a large agave which stores up energy for decades before sending up an incredible stalk of flowers... and then dying. Apparently, the stalk grows several inches per day.