next: Second Trimester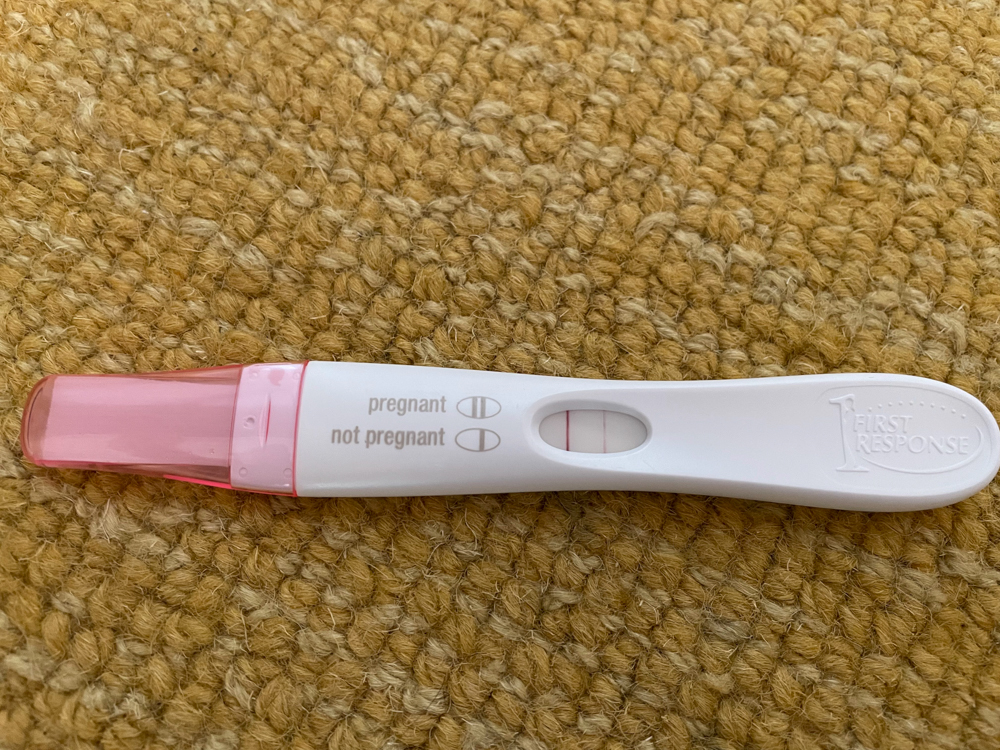 First trimester
Sara and I got legally married during the pandemic, at a local climbing spot, with only the bare minimum of people there—a few friends to witness the signing. We delayed our family wedding until 2021, but we decided that we wanted to start our family before then.
Over the summer, we started to try to conceive, and were pretty shocked by how quickly Sara got pregnant! We were expecting a struggle.
In September, Sara and I ran the Boulder Beast race together, her first marathon in over 10 years. She did great, and we had a wonderful day of it.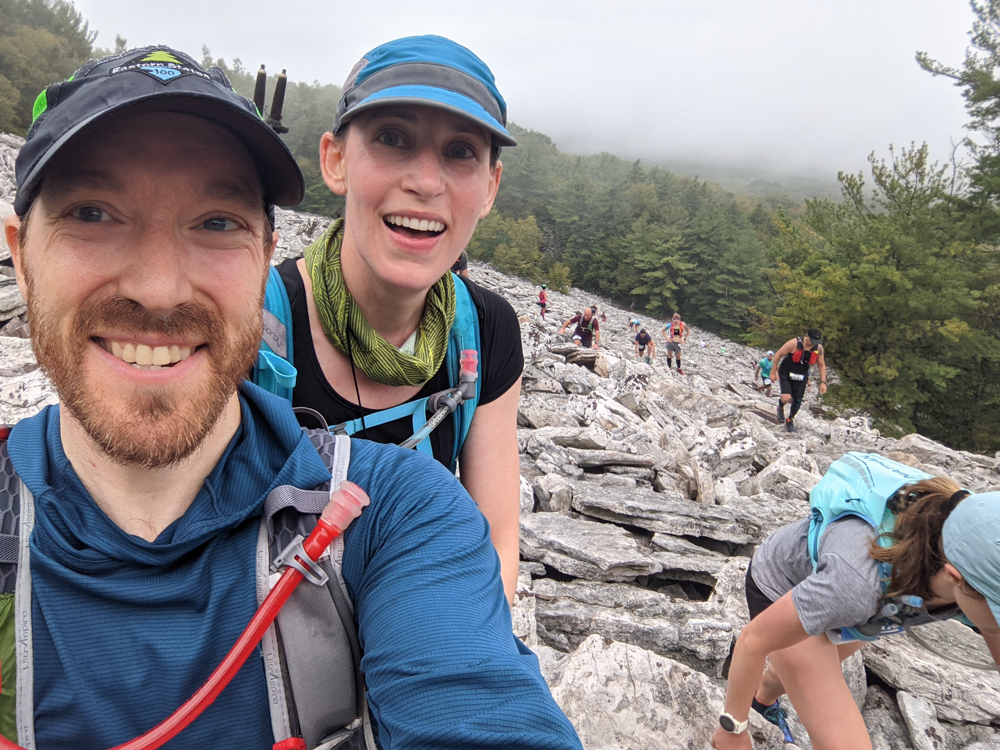 At about 12 weeks, we went in for our first doctor's visit and ultrasound. This moment caught my breath... it suddenly felt scary-real.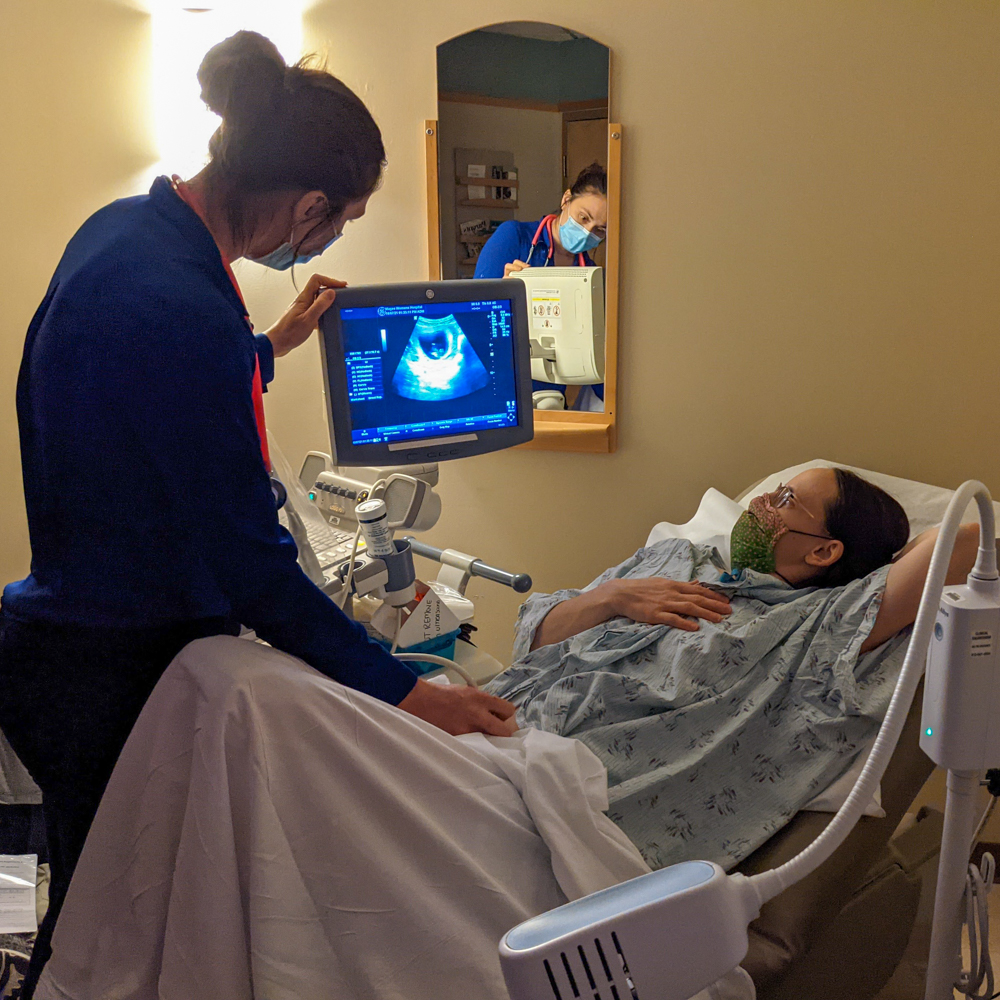 With our wedding still scheduled for November, we needed to rethink the dress that Sara had picked out, in case she outgrew the one she had. (She did!) My sister and mother helped to alter some candidate dresses. This meant that we had to share the news with my family, at least. We had fun with it, asking my mom to review some "draft invitations," which actually had the sonogram instead.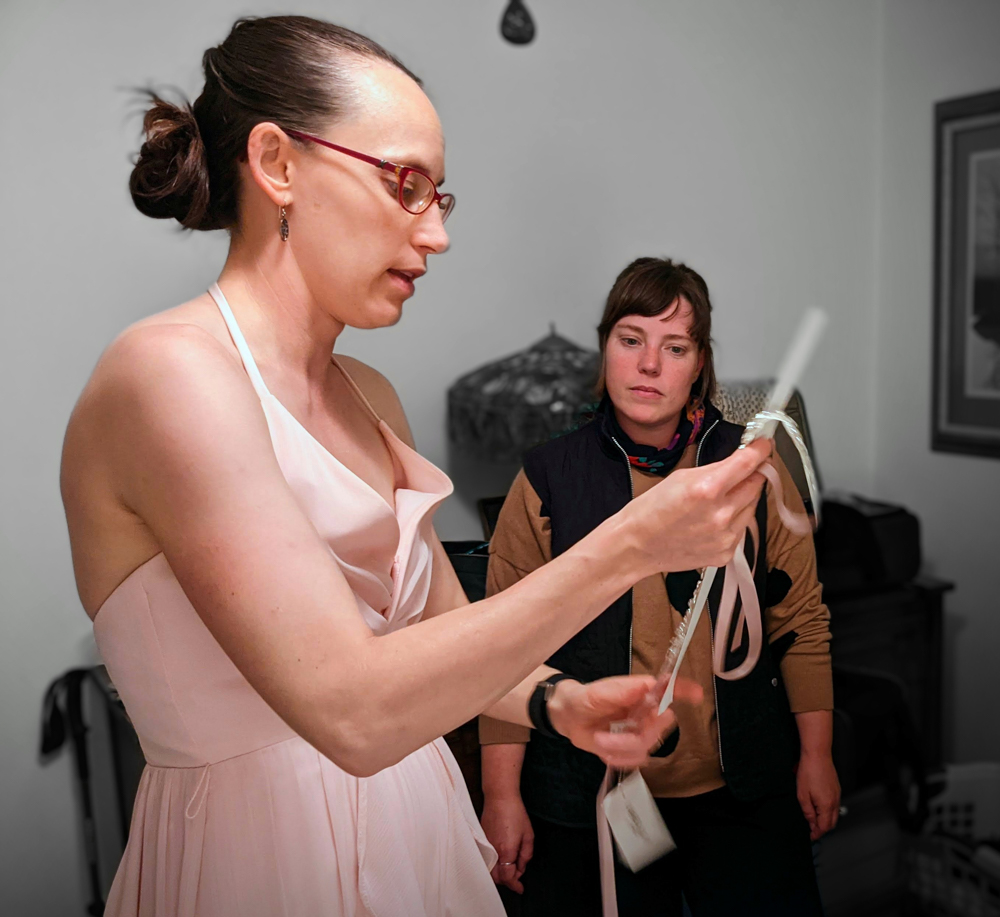 Most Sundays, we're able to join a Zoom to meet with all the rest of my family. This is a screenshot of one of those family dinners.