previous: paddling
next: louisiana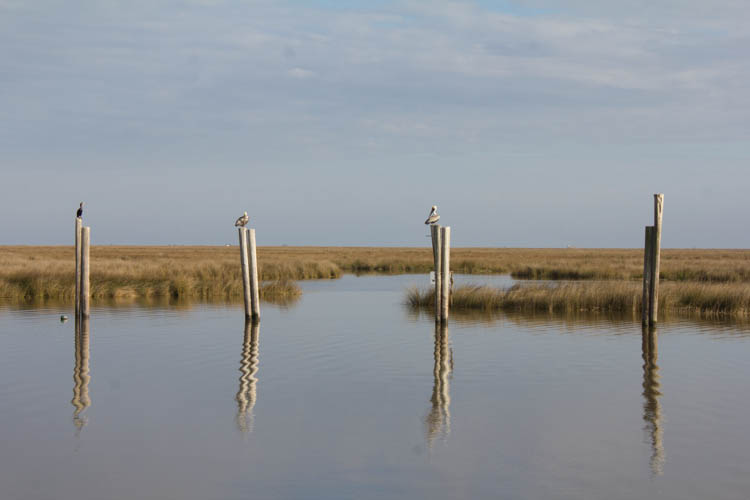 gulfed
Now it was time to head west, through New Orleans, towards my next stop in Austin. I'd more or less decided to stay off of Interstate highways in favor of more scenic/slow roads, giving myself more opportunity for photography and exploration instead of the stress of driving in the masses of hurrying motorists. It's been a good policy so far.
The coastal area that I drove through was at first depressing, as I passed by the (apparently) empty and second rate casinos in Mississippi that Rachel detests so much. As I passed into Louisiana, the land started to change, and I began to keep an eager eye out for a chance to explore the bayou or marshlands. (My secondary objective was that I wanted to hear someone "gahr-ohn-tee" me something, anything. Sadly, I failed.)
I hit New Orleans at rush hour, which was unpleasant and pretty well obliterated any chance I had for loose exploration, and I was tired out from a full day of traveling anyway by that point. But when I got stuck in a westbound jam leaving the city, I realized how stupid it was to not get out and visit the French Quarter or some other nice area.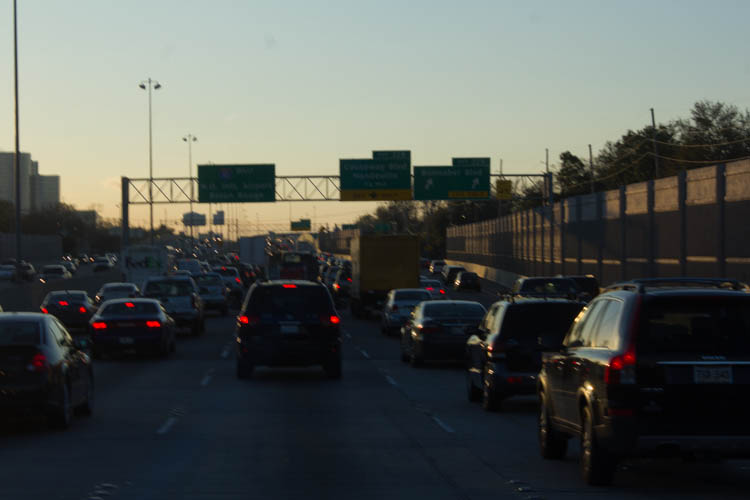 There is a long, straight section of highway heading NW away from the city across lake Pontchartrain that is stunningly beautiful, but unfortunately it's on a trestle above the marsh and there is nowhere to stop and take pictures at all.
I got off as soon as I could, struck by the beauty, and began freelancing across southern Louisiana. I wound up going far afield from the major highways, tracing my way north up the western shore of the Mississippi because the map showed scenic roads and camping. Unfortunately, it was dark and the campgrounds were non-existent. I tried to camp in a public park in a small town, but that didn't work out, and a very friendly, respectful police officer eventually made me relocate, telling me where to find a truck stop up ahead where I could park for the night.