previous: ghosts
next: tour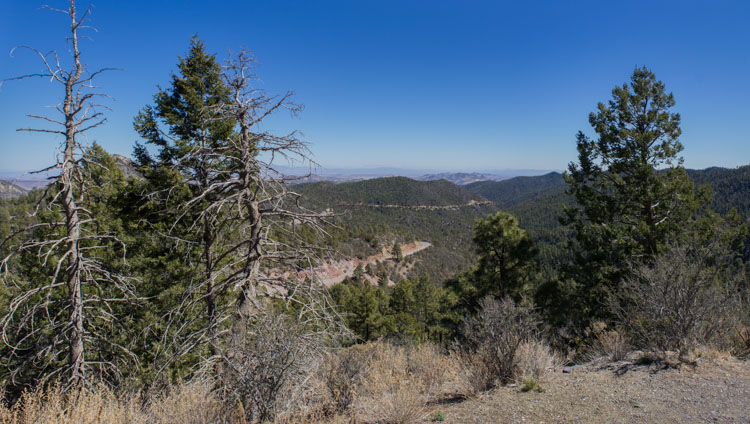 railroaded
About noon or so I left Lake Valley and drove to Gila National Forest, where I was somewhat stunned to discover an actual forest, with trees! I drove up and up a winding road that reminded me distinctly of the high sierras, from the altitude to the tree varieties, to the color and shapes of the rock. (I initially mistook it for granite, but now I believe it's all a form of limestone.)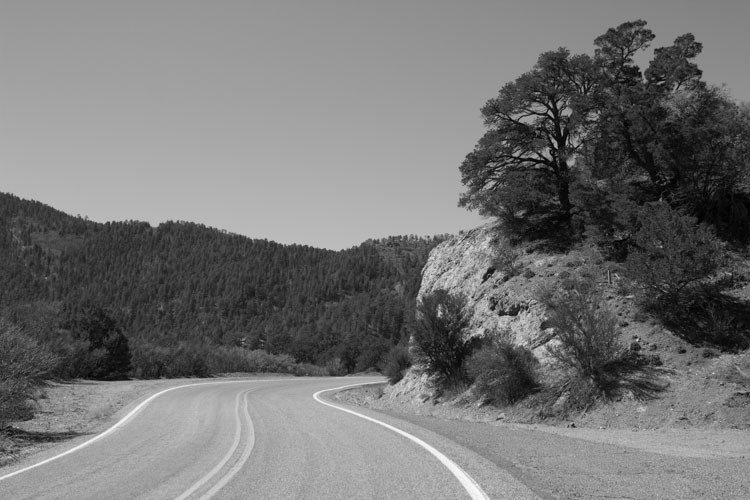 I topped out at Emory pass (vista in the header shot for this post) and started looking earnestly for a campsite. I knew I had to stay here. After being in the desert all this time, it was incredibly invigorating to be at altitude and under an evergreen canopy. Plus there was still little patches of snow remaining!
I found my camp, called Railroad Canyon, parked, and checked it out. I found a trailhead that indicated that more trails might be about a mile and a half in. Since it was late in the day, I couldn't commit to a full hike, but I did get to walk in and scope out the scene. I was shedding a layer with my bag on a huge tree when I looked up and saw this bull standing nearby, staring straight at me. He wasn't pawing the ground or snorting, so I didn't back off, but I had his full and undivided attention. I gave him a wide berth as I passed, and then again when I came back. He always turned to face me.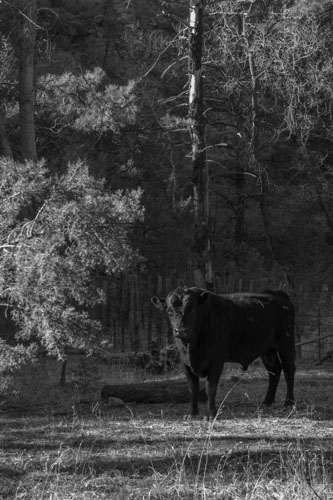 I made my turning point out of a scramble up to a prominence of limestone beside the trail.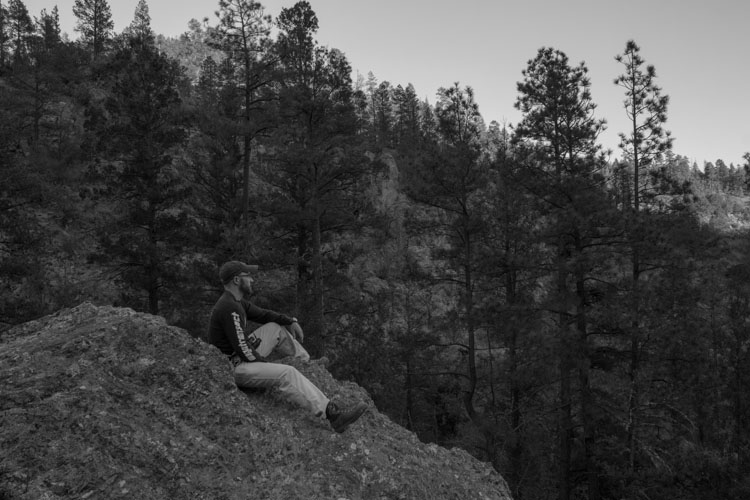 Later, I was told that the bull probably thought I was there to feed it, and wouldn't have considered me a threat. But I didn't know! I treated it like a large and powerful wild animal, even though it had a tag on the ear and was clearly domesticated. Despite growing up in a fairly rural area, I don't have direct experience with cattle and don't know how touchy a bull would be in this situation where it doesn't have much human interaction. With no way to even let anyone know where I was, where I was going, or when I'd be out, I decided not to blindly explore the trails with this guy serving as an additional (slight) disincentive.