previous: Second Trimester
next: Delivery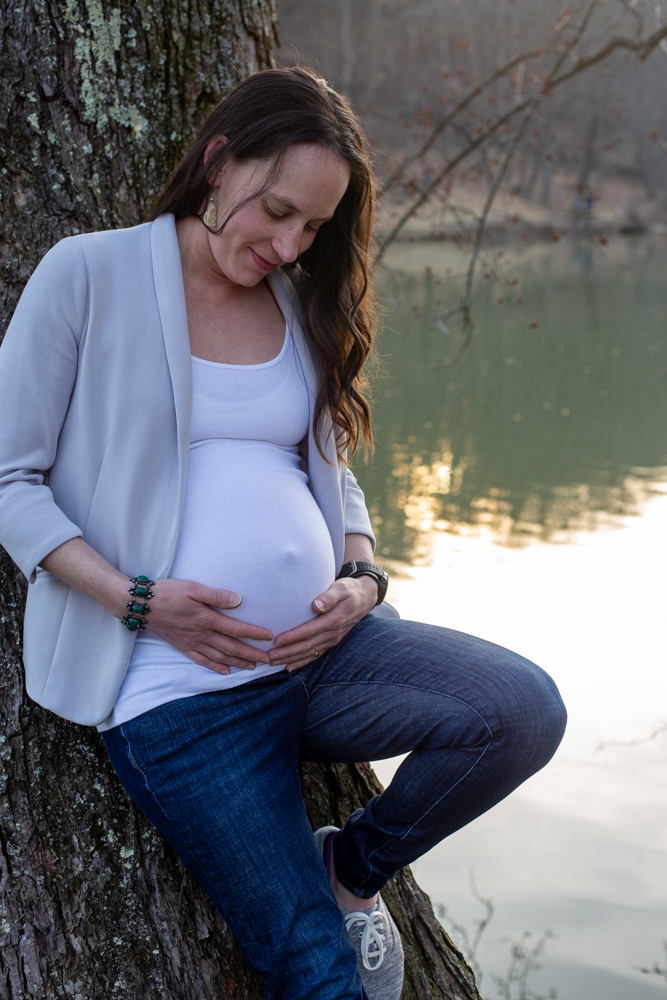 Third trimester
As we got closer, Sara started to show, more and more. We took a trip to North Park to make photos of her belly and our friends' new baby as well.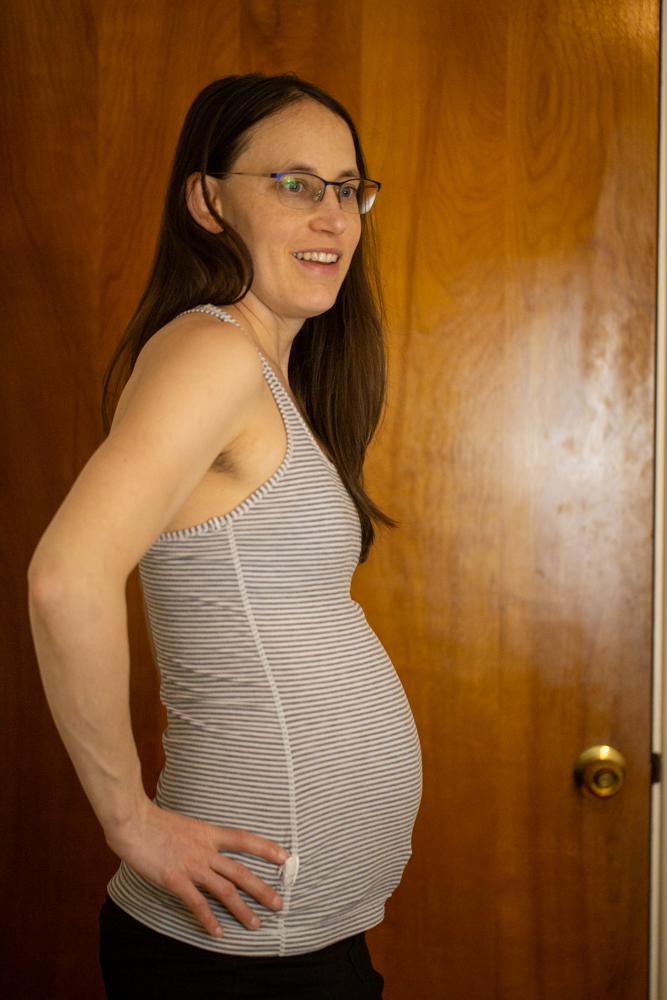 Sara continued to feel remarkably well through all stages of her pregnancy, although everything was changing. We were incredibly fortunate that it went as well as it did.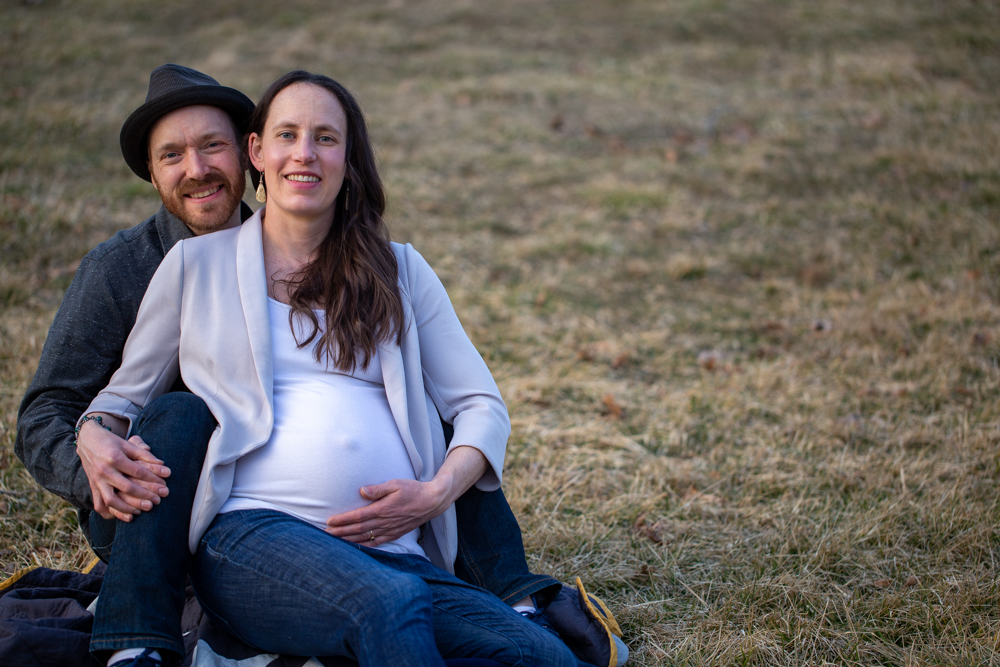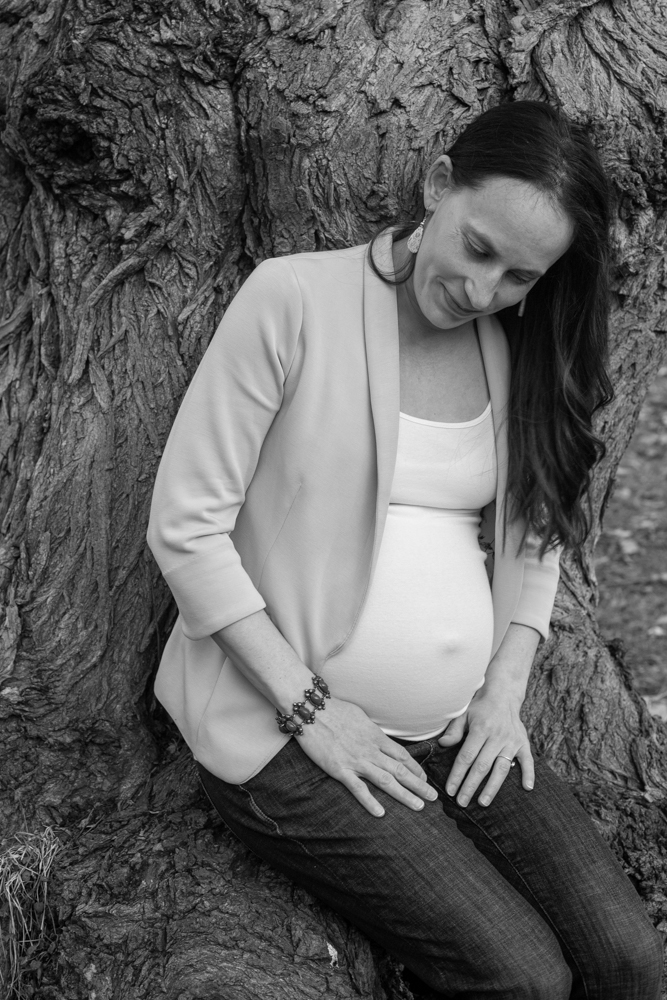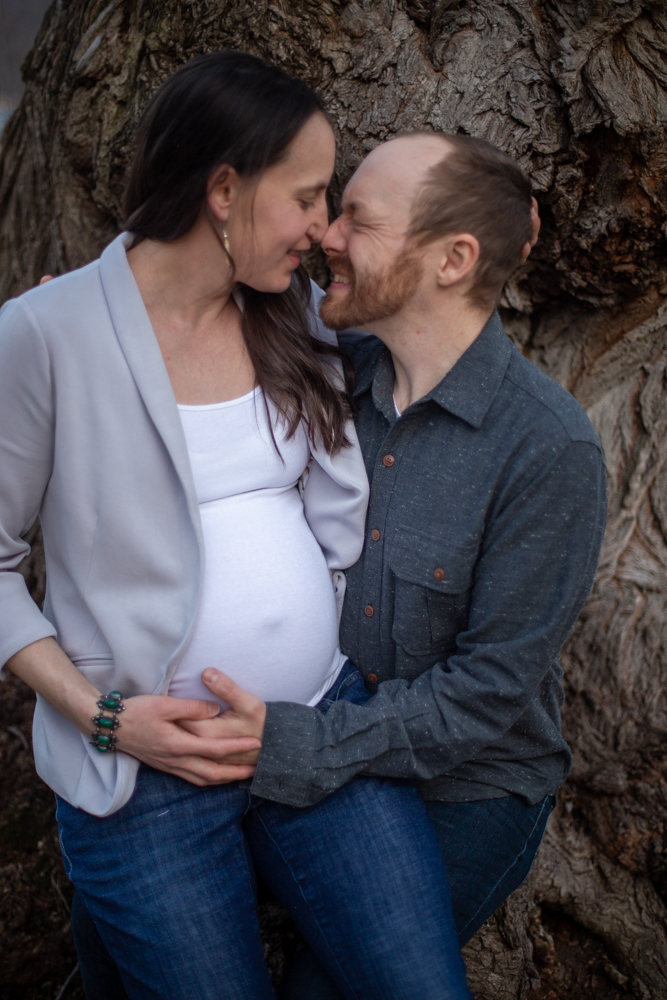 Some of our closest friends visited in early April, as Sara was theoretically close enough to go into labor at any moment, and we couldn't go on a trip to the woods anymore at this time!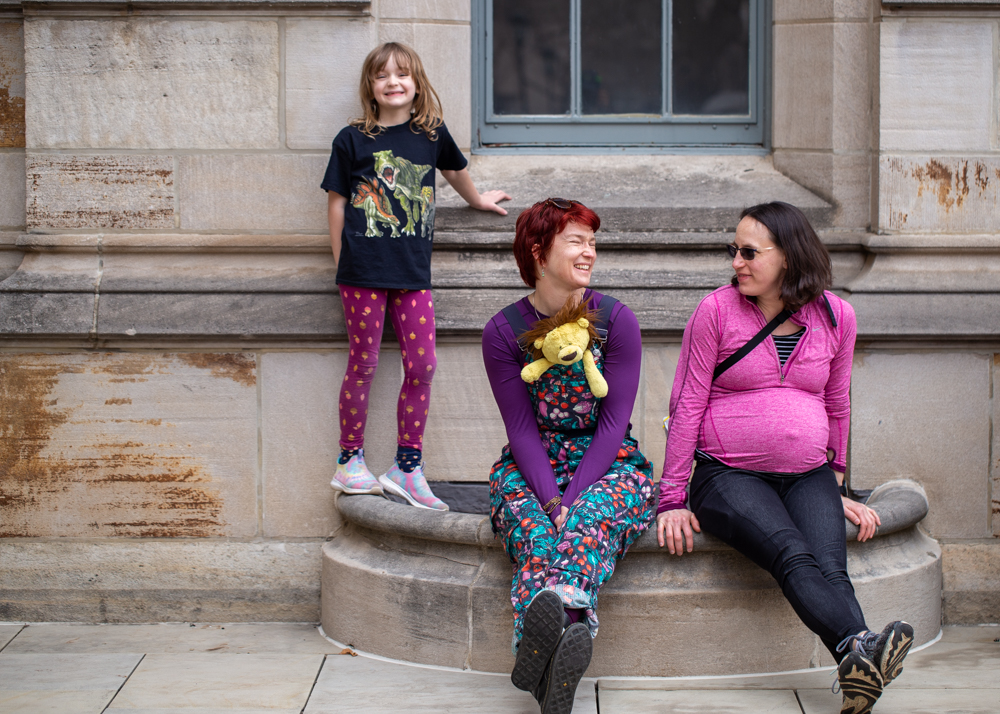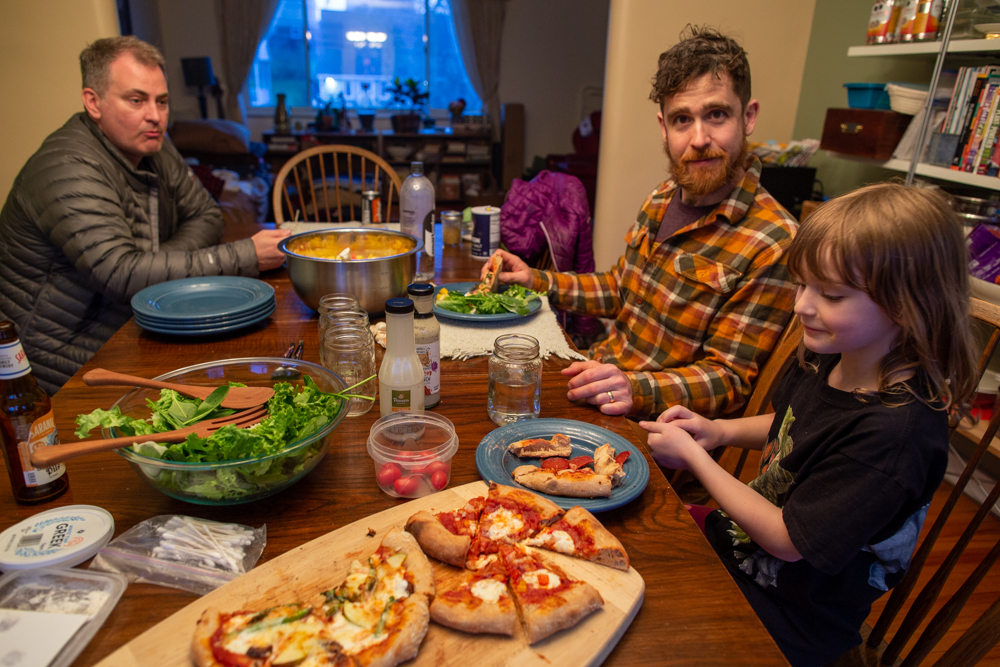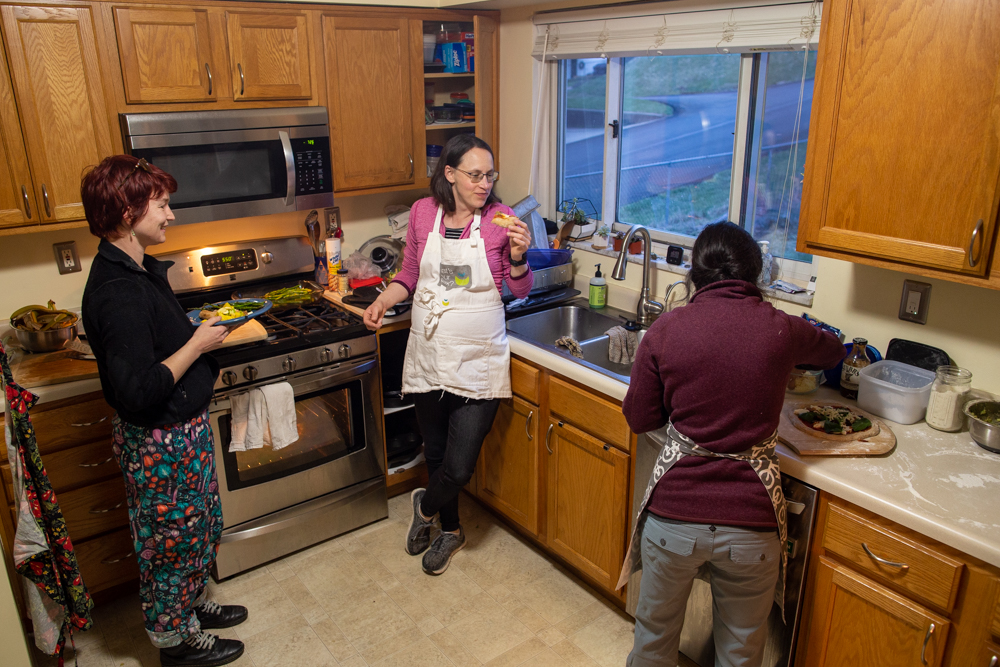 Some tests led the doctors to believe that we should consider induction at 38 weeks, but we weren't convinced that there was a risk to continue to full term, so that's what we wound up doing. But it meant many trips back and forth to the hospital, seeing whether the baby was still healthy and everything was looking good. It continued to look good, so we let him keep cooking!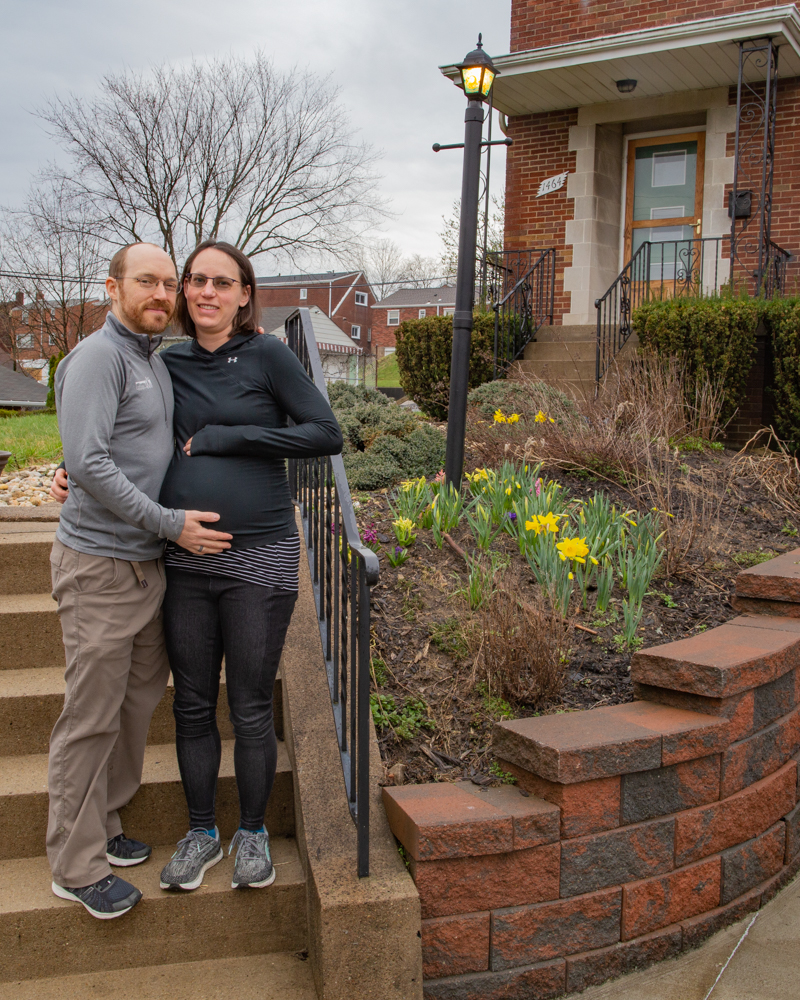 Meanwhile, there was so much work to do to get our nest ready for the new baby: cleaning, buying, organizing, moving, painting... on and on it went.
Sara was also doing lots of research, practice, and work to get ready to deliver. Her goal was to do it without pain medication, but we didn't know if that would be possible. We worked together to be ready, determined, and flexible.