previous: Third trimester
next: Coming Home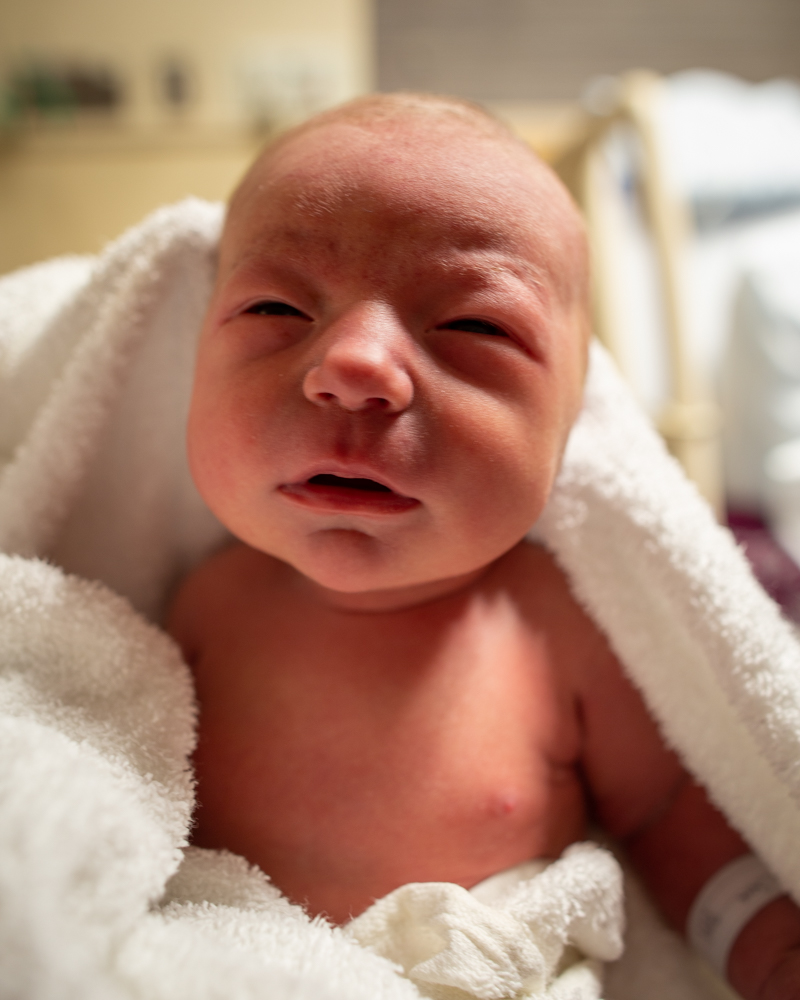 Delivery
At 41 weeks, our little guy was getting a bit late, and our attitude about delivering him was starting to change—come on little friend! Don't be too slow.
We decided to schedule an induction for 41 weeks and 2 days. The hospital said they would call between midnight and midnight. We tried to get ready and get some sleep. Sara's body was also starting to change a little bit, like we might not be far away. The call actually came at 2:20 AM, so we got about 3-4 hours of sleep before waking up and rushing in.
Sara wasn't dilated at all yet, so after all the checks for safety, at 6:30AM the doctor administered "Miso" to soften the cervix, and we were told to wait 4 hours before they'd check again. We napped for 2, and then Sara went into labor on her own, having contractions which were 1-3 minutes apart for the rest of the day.
Sara did absolutely wonderfully, laboring with minimal help from anyone but Phil from 8:30, through her water breaking at 11:20, until the arrival of our incredible doula. Emily helped her to manage the transition into active labor around 1pm, and stayed with us for the rest of the way. She was so helpful with managing Sara's experience, that Sara was able to follow through on her hope to have an unmedicated birth!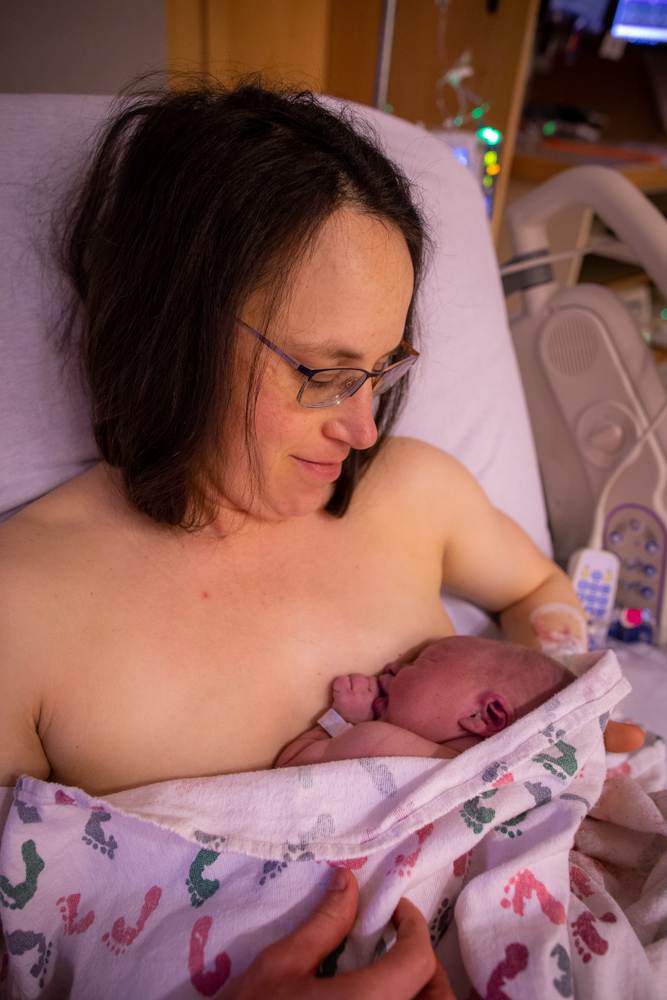 After 10 hours of labor and about 75 minutes of pushing, our baby boy was born! She did it! Time to rest, breathe, and comfort our little boy. We made it to the postpartum room, washed him, changed some absolutely horrific diapers, and began our new life together!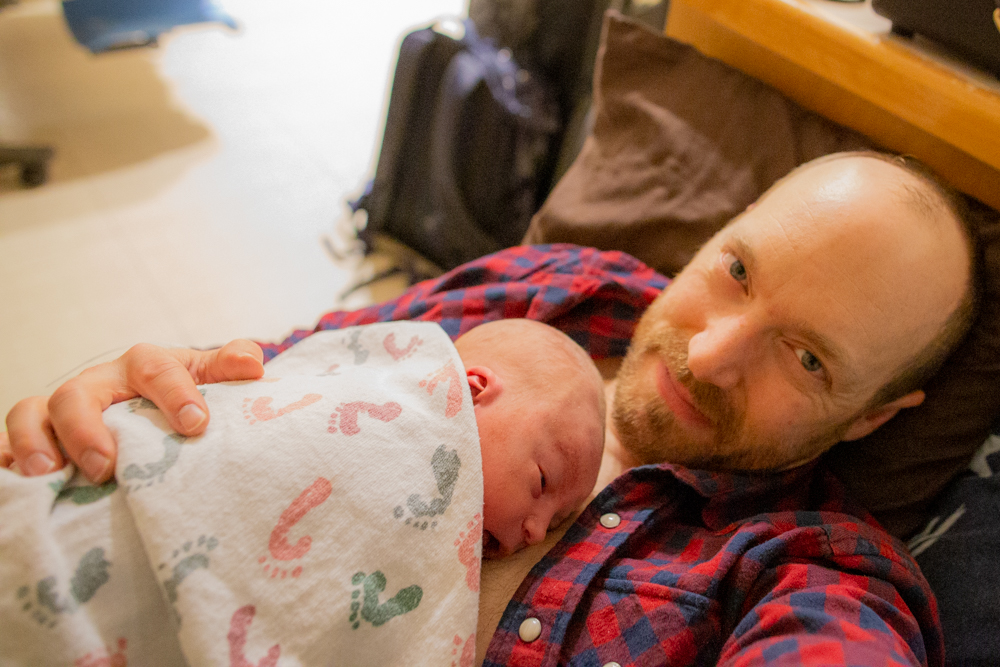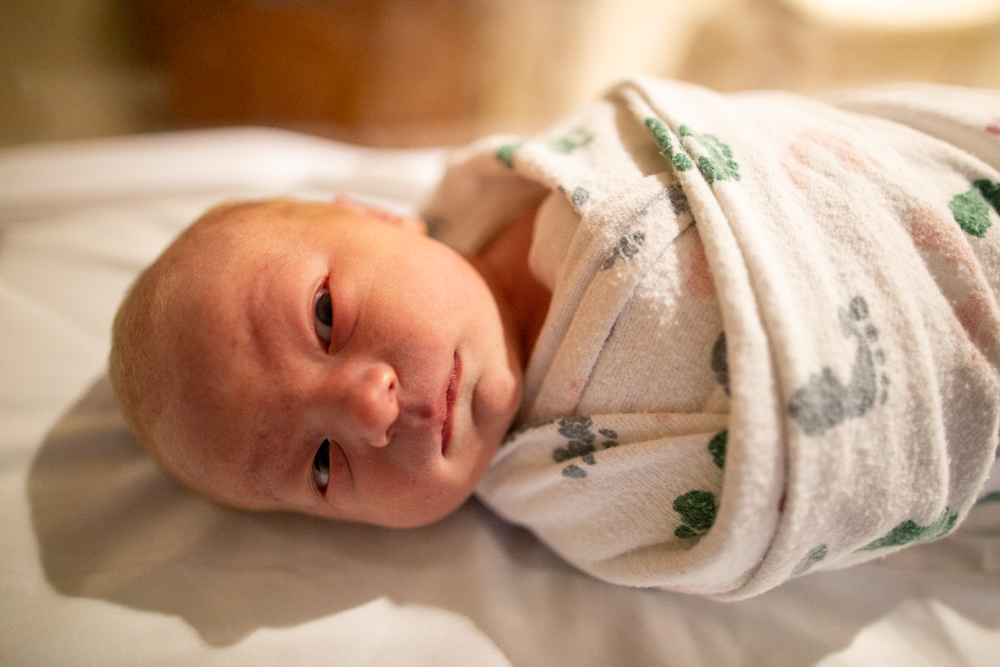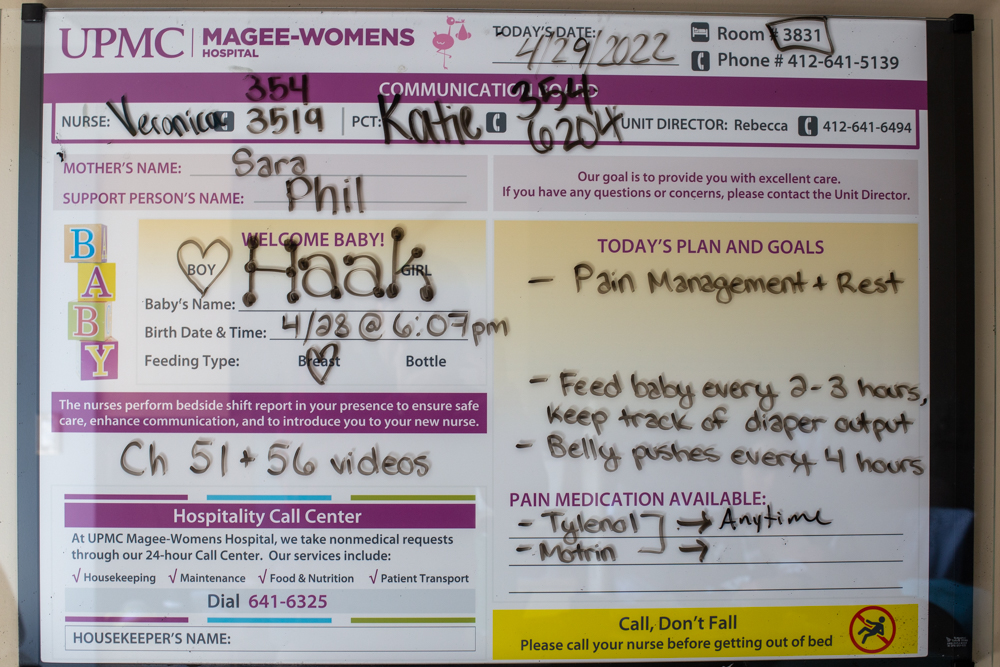 We stayed another day or two, checking him out, entertaining a long retinue of visiting professionals of every type, and taking all the tests. The hospital got real quiet on Saturday, which was wonderful. We even left the baby with the nurses so Sara could get a nap and we could take a little walk around the courtyard. It was surprisingly still after such a frantic effort.