previous: Delivery
next: Second Week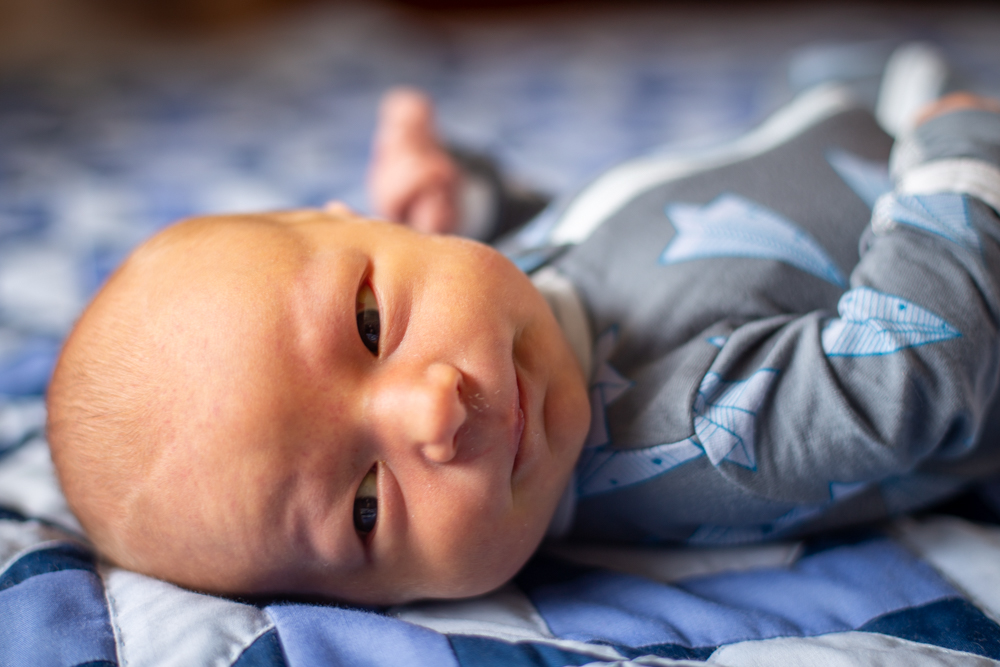 Coming Home
Phil got to spend nearly 2 weeks being at home with our new boy, enjoying and capturing as much of it as we could. He nursed! He slept! He pooped! (Fortunately much less revolting than the first meconium diapers.)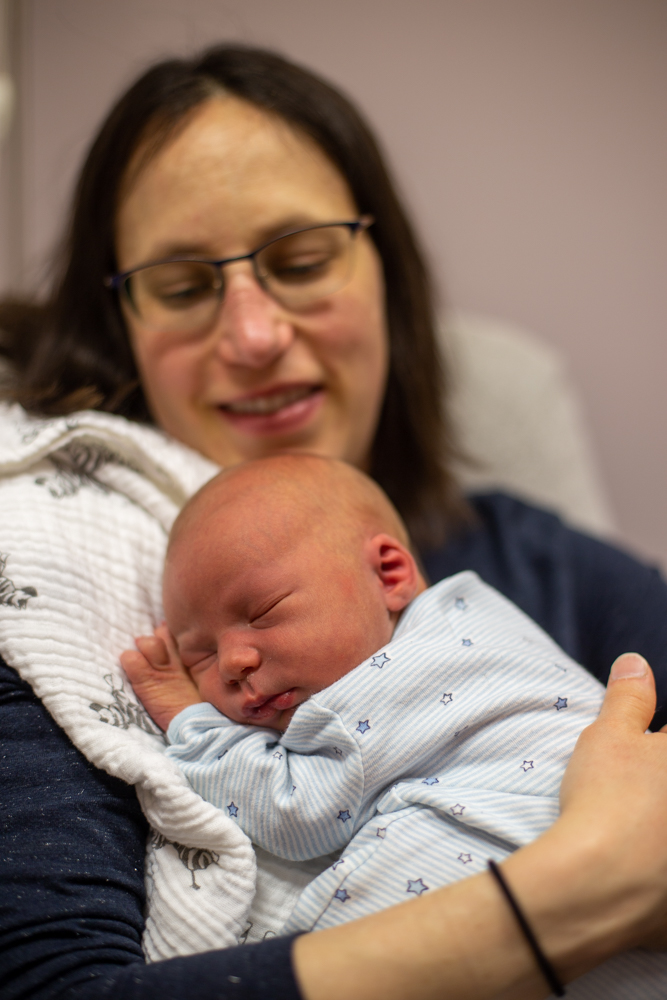 Here we are reading Three Toots for Freddie which was his first book, one Sara had picked out from the old family homestead which was perfect because that's his name!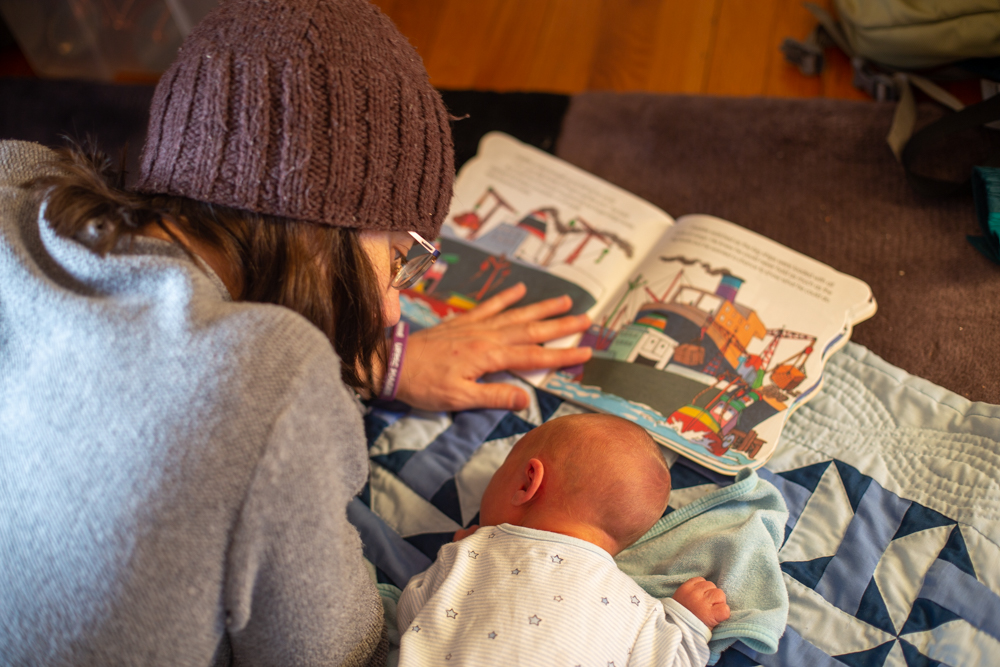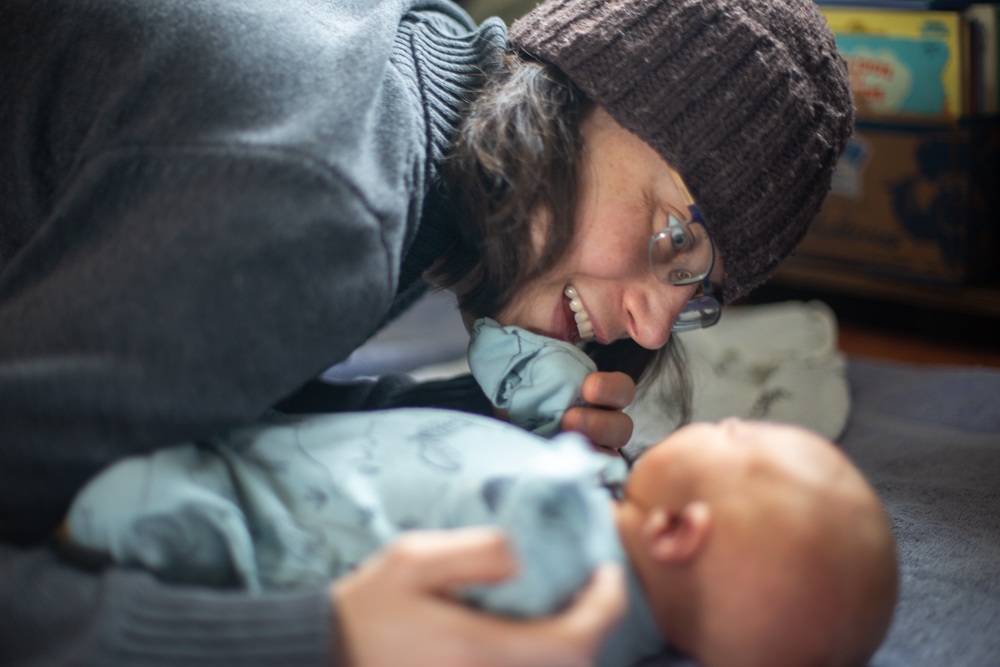 This beautiful baby blanket was the first thing our good friend Liz wove on her new loom!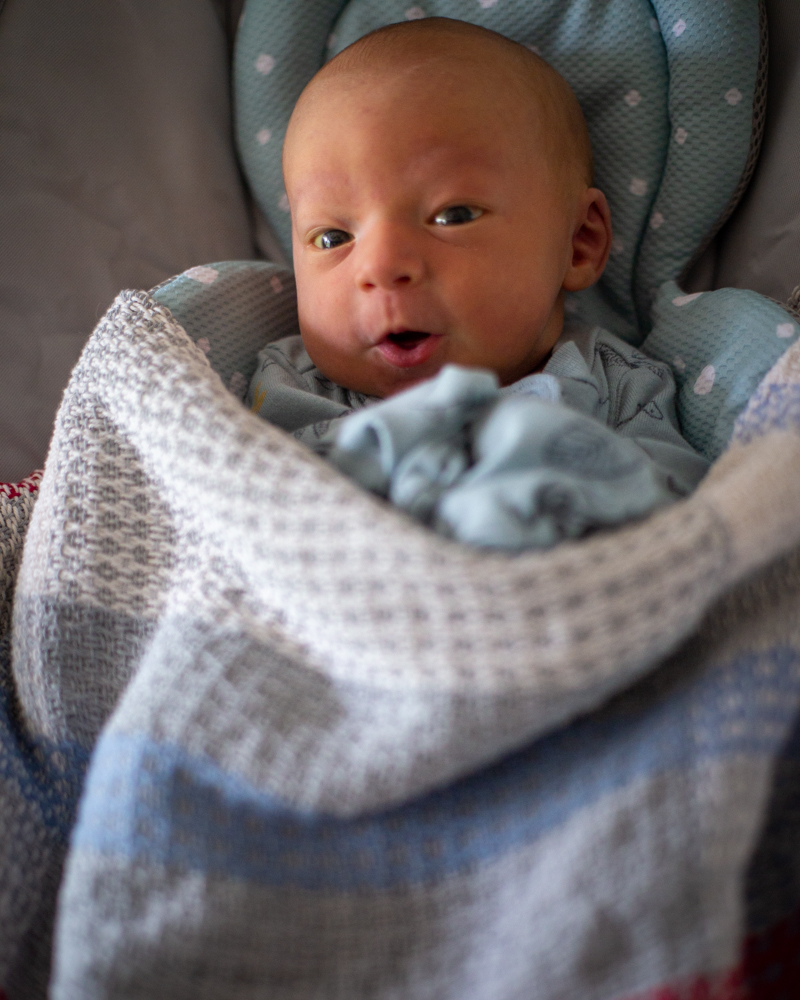 Our doulas returned and helped us to give Haak his first bath at home.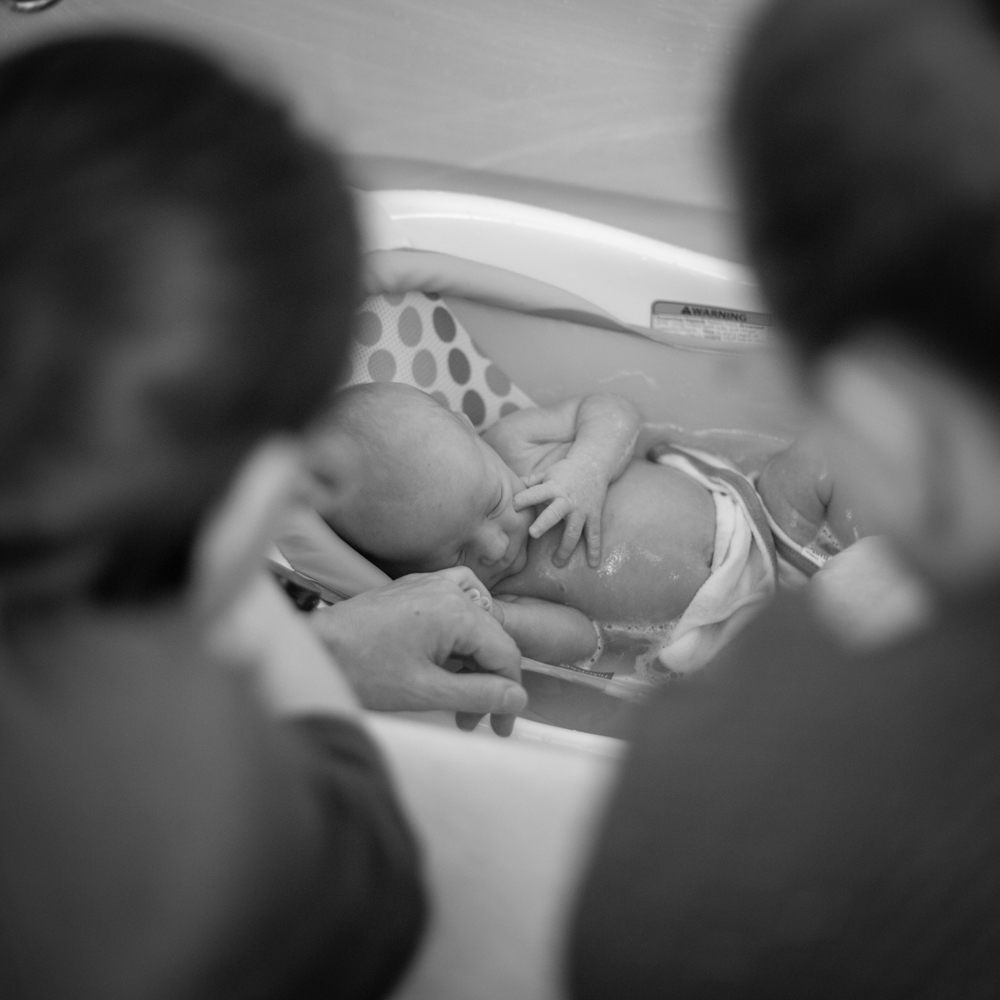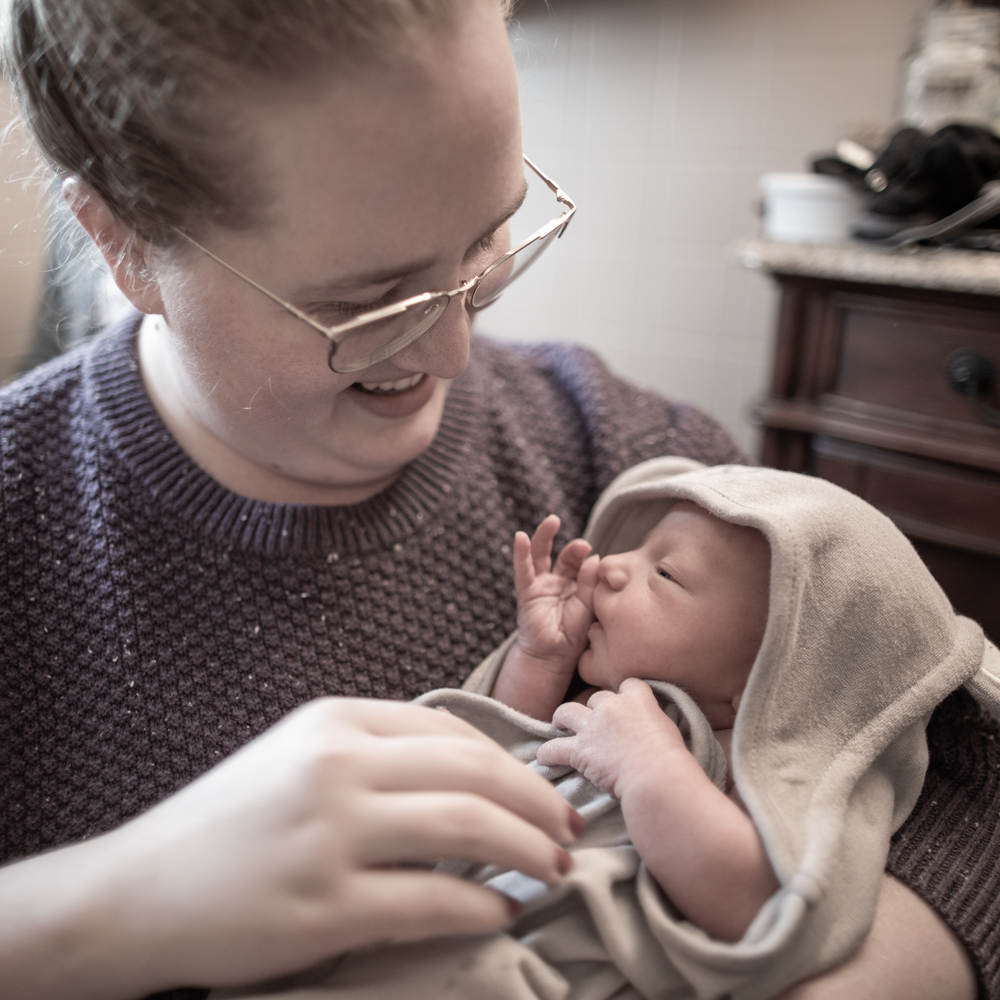 My wonderful boss Christine was thrilled to get a chance to hold the baby real early on!