previous: slots
next: partings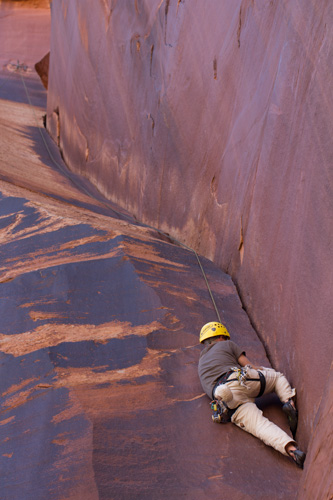 creeked
I'm watching the tail end of only my second or so Penguins game this year, so I am not going to write in any sort of detail about what might have been the best climbing trip of my life.

I pulled into Indian Creek without any advance information about where it was, by just looking at the map and seeing Indian Creek itself. It is still one of the best places to stay and climb. I love the BLM.

I took pictures about half of the days I was climbing there.

Below is one of Tom working on Bellyful of Bad Berries. What you can't tell from the picture is that he's almost directly overhead. It was crazy.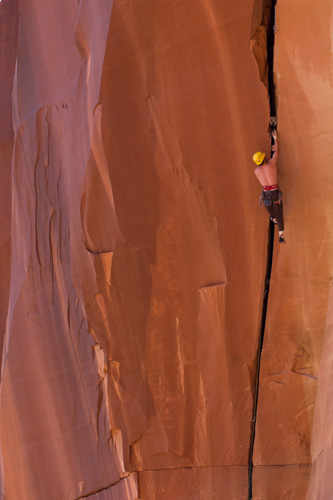 My own trip went much, much better than I expected. I had no experience climbing vertical cracks, but picked up a bunch of new techniques surprisingly quickly, and got up lots of routes that I had no expectation to at all.