previous: creeked
next: joe's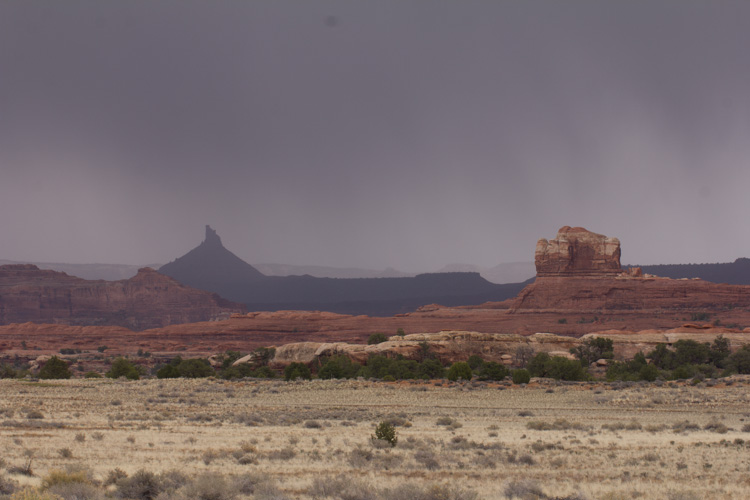 partings
At the tail end of my stay in Indian Creek, which lasted for almost 2 weeks, the large group of new friends I'd been climbing with all went back to their normal lives in ones and twos. I needed to stick around a little while longer; I'd begun a drawing of the view from camp and wanted to complete it on a rest day. But as my friends left me mostly to myself, cold and stormy weather moved in, meaning no drawing would happen for a day or two. I went to canyonlands, nearby, which I'd not visited yet.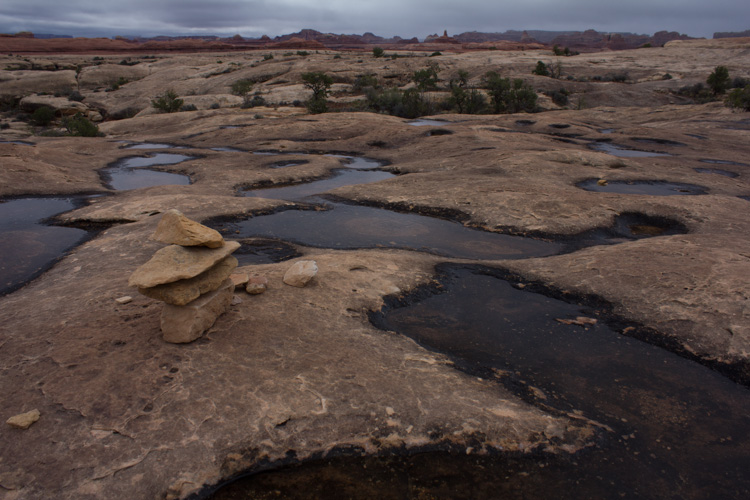 The desert rains were lovely in their way, though it got quite cold—cold enough to snow, in fact. No matter. I wound up spending an entire day resting. I didn't know how much I needed it until I napped through the entire afternoon, woke up long enough to make dinner, and slept again. I'd been hiking and climbing every day for a week, and was just worn out.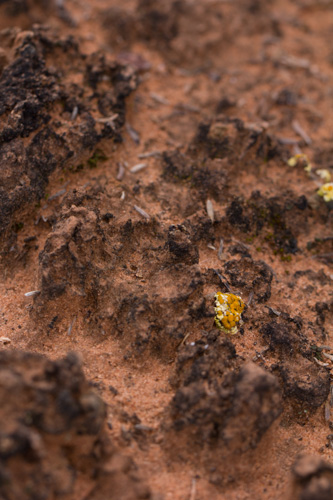 The next day I went on a very casual hike: ten miles in six hours, with only slight elevation changes. I walked almost comically slowly, taking pictures and listening to music. I took along my big over-ear headphones, which actually helped me stay warm while the flurries swirled.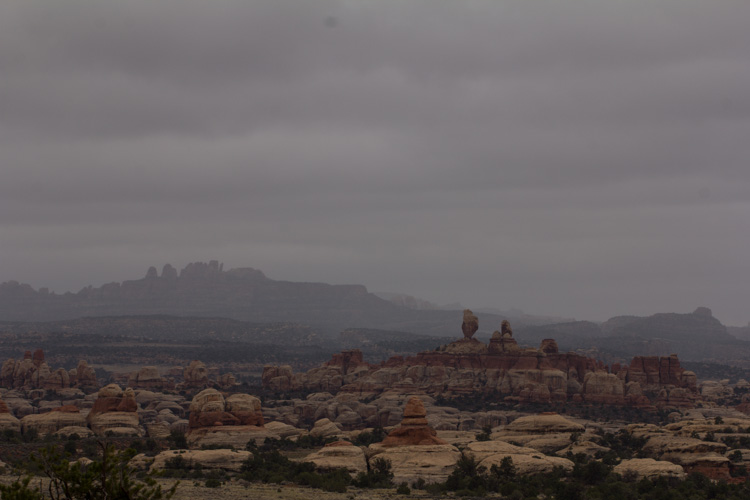 I got back to the cottonwoods camp in the evening, stayed the night, and drew for almost six hours the next day, finishing the boulder field and foreground. As I progressed, the drawing started to look better, tolerating the strong coloration I'd begun with and disliked at first.