previous: route
next: grid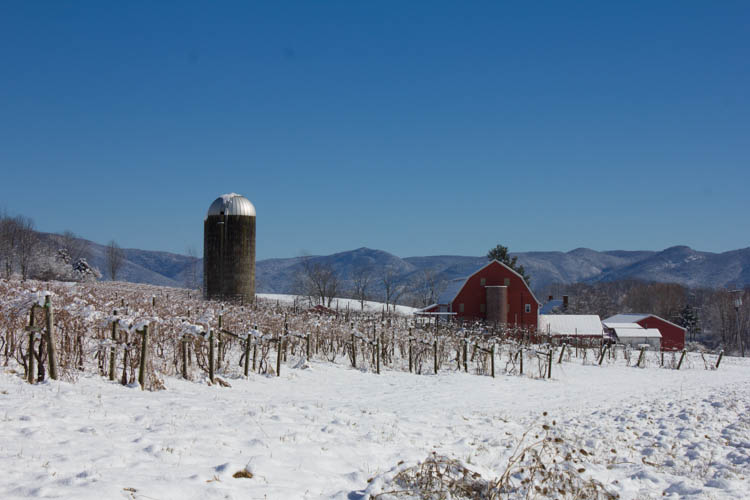 departure
Packing took two full days. Of course it wasn't just packing, but also cleaning, last minute jobs, arranging help from my neighbors, and so on. I needed to take my time and get it right, not leave in a rush. When I finally hit the road, there was no ceremony; I just drove off. At the end of my street I stopped and checked for my passport, one of the only things that are really difficult to replace. Yup, still in the proper place. Drive on.
I arrived at my parents' house later that day, spent the night, then drove south the next day with my mother, to go visit her brother and his wife in North Carolina. The route was prettier than expected, with a short lunch break by a lovely snow-covered orchard in Virginia. It was a full day's drive, but easy.
When we arrived, I fell in love with my aunt and uncle's homestead, tucked away in the mountains. Now this is a place I could settle into. I spent the next four or five days hiking the area, exploring some of the more aggressive and under-utilized trails I've been on.
In fact, I turned the first hike into a loop because the day was going well, and tried to come back on a trail that no longer exists. (My map was 30 years old.) A sketchy trail dwindled to herd paths and ultimately a total bushwhack. The day was clear, however, and the lay of the land was easy to follow. I just had to work my way downhill and to the southwest in order to eventually cross the road home. It was steep—I encountered a small waterfall—but I made it home safely.